Info: Simply doesn't exist.

Moveset:
⠀this stand is never coming back that is the sad truth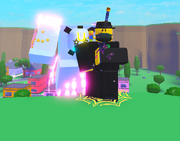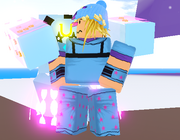 E - Barrage
Tusk Will Beat Down the Enemy With an Ora Barrage that Does 10 damage and 15 on Crit!
R - Heavy Punch
Tusk will Hit the enemy with a hard heavy Punch dealing 50 damage and 75 on Crit.
T - Bearing Shot
Tusk Will fire a Bearing shot similar to Crazy Diamond Dealing 100 damage.
Y - Infinite Rotation
Tusk will fire a Nail Shot That will deal 200 damage toward the enemy.
J - Beatdown
G - Menacing Pose
Tusk and You will do a menacing pose, The game will play www.youtube.com/watch?v=_bnRoJUZUVM (just copy and paste it on google)
Z - Stand Jump
Tusk will launch you up Into the Sky.
V - Drill
You will Start Flying through the air Dealing 8 Damage To Whoever you collide into.